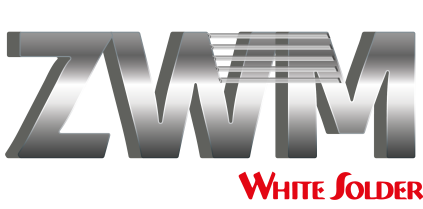 Strategically located in the center of Portugal, ZWM – White Solder UE has an area of over 5000m2 and modern equipment for the production of all types of alloys based on tin and zinc.
As part of the international expansion strategy of the White Solder Group and other companies controlled by Tor Participações S / A, ZWM – White Solder UE has all the necessary structure to serve the European market with all the products and services that the Group has, with the agility of owning the whole factory structure and stocks in a unit located within the European community.
ZWM – White Solder UE subdivides its performance in the European market into business units, thus facilitating the management and enabling the customization of the product or service that is offered for each customer profile.
PURE TIN AND TIN BASE ALLOYS
ZWM – White Solder UE works with tin of different specifications, but only from companies that have LME Brand and Conflict Free Tin Smelter Certification.
Our main source of tin is White Solder itself, one of the largest producers of tin in Brazil and recognized worldwide for the high purity of its material, but we also buy from other producers that meet the aforementioned legal and quality requirements.
In addition to ingots, we process pure tin in various formats such as wires, bars, anodes and granulates and also produce all kinds of tin-based alloys in the most diverse formats demanded by the industry.
NON-FERROUS METAL SCRAP
We buy all kinds of scrap from non-ferrous metals, especially tin and zinc based scrap.
ZINC AND LEADS BASED ON ZINC
ZWM – White Solder EU produces SHG zinc wire for metallization and also wire in Zinc / Aluminum and Tin / Zinc alloys.
The wires are produced in various sizes and packages to suit all consumer markets.