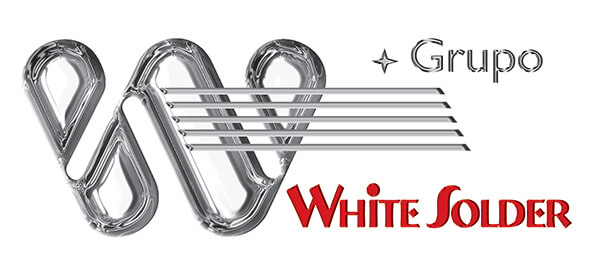 The success of White Solder`s, started to be made feasible and materialized in 2001, with the beginning of the activities of White Solder Metallurgy and Mining – second company of the Group.
Incorporated by TOR Participações in 2008, the company arises due to the need to guarantee the supply of Tin with quality and quantity desired for the Solder and Alloy (White Solder RP and AM) factories, within the standards of quality, demand and traceability that these companies needed.
One of the main foundries in Brazil, its specific function is to melt the ore of cassiterite, transforming it into Tin (Sn).
It is a meticulous process of production where the ore is deposited in electric reduction furnaces, whose specific function is to "reduce" the ore of Cassiterite (SnO2) in Tin (Sn), which means to disaggregate the Oxygen of the tin particle, than transforming the ore in metal.
Crude tin, as a result of this "reduction" in the furnaces, passes through a series of other specific equipment, where the other metals are separated from the Tin, than removing all impurities. This allows the tin to reach high purity levels that meet the most diverse international standards for this metal.
White Solder Metalurgia e Mineração Ltda. Is in the expansion phase to increase its production capacity to 6000 tons per year, which will transform it into one of the largest foundries in the world.
– White Solder Metallurgy and Mining, committed to the actions of sustainability and social responsibility in the tin production chain, was one of the first companies in South America to obtain the Conflict Free Tin Smelter certification, giving wide support to the expansion of the project in Brazilian territory.
– Another important international recognition is that White Solder Metallurgy and Mining owns its tin registered directly in the world-wide metal exchange, London Metal Exchange – LME, being part of a select group of companies in the world that owns such registries. LME Brand White Solder is quality assurance anywhere in the world.