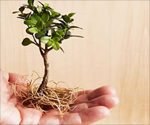 TOR Participações entire work is based on actions that advocate responsibility and the mobilization of time and personal knowledge also in benefit of others; whether they are employees, relatives or simply residents in the regions in which there are controlled units
The Holding administration believes that serious and honest actions can at the same time be solidary and thus change the quality of life of many people, of a whole community.
So, daily, TOR also invests in the well being and in support of the ones mostly in need; whether through assistance works, support of children and of the elderly in the communities or through incentives for improvement of all of its co-workers.
Besides social development, TOR is concerned with the environmental development and minds that every Business Unit, regardless of its line of action, be environmentally responsible thus adding value to actions that will preserve the environment.
In order to make possible the Holding's companies high production, without damaging the environment, TOR Participações commits to carry out research and to use in its daily routine practices that enable better health for its co-workers, for the region in which they are set up, and for the planet.
By taking such stance, with altruism and sense of social justice, the Holding and its controlled companies believe to be conveying a lesson on citizenship to all stakeholders.